"More than everything, any single piece of content you create should have a goal. What is the goal you are trying to achieve? The likes, shares are great, those are nice things…However, when people come and say 'I read this piece on your website, can you do this for us? That is when we know that we have succeeded." Ross Simmonds
You would be right to call Ross Simmonds an entrepreneur and digital marketing strategist. But, he accidentally started out in content marketing by creating football content. Today, he heads Foundation Marketing, a B2B content marketing agency.  Some months ago, I joined other members of Not Enough Writers for a one-hour chat with him…and the lessons from that experience continue to resonate with me.
Lesson #1: Create valuable content
Basic right? Be deliberate about creating content that adds value to your target audience. Do your research. Know their pain points. Let them know that you have the expertise to address their specific pain points. And when you do this the first time, do it again and again.
"Be proactive at consistently delivering value and sharing your content. That is how meaningful you can get to ride on the back of your content," Simmonds emphasized.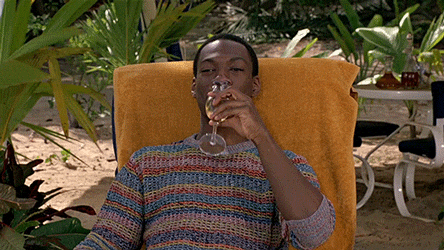 Lesson #2: Content distribution is more important than content creation
When I heard this, I paused for a moment. People always say content is king, right? So what is content distribution? It is in charge of the whole kingdom. It reminds me of a Yoruba proverb: eni t'ó l'erù ló l'erú, which translates that 'the owner of the slave also owns the luggage.' Indeed, what is the point of creating content if you don't distribute it? It is like turning on a candle and hiding it under a bushel.
So, create if you will…but distribute, you must.
Lesson #3: Have a content distribution strategy
Good content is essential. Excellent content distribution is critical. Sounds simple, right? Maybe you are already doing it but listen carefully to what Ross has to say:
"Drake doesn't drop an album and expect people will show up…Somehow marketers think that you will press publish and the readers will come out. You need to be okay with promoting your content."
So what do you do? Find out where your readers are spending time. Then, spread your content to the relevant communities. If you are writing about healthy living, then you have to find spaces where people are deliberately trying to live healthy lives…and share your content there, again and again. So, is it just about blasting those spaces? Not quite.
"Have specific things that you can do. Once you have them, you can create a process. It is not something you automate, you have to put in the work manually." 
So, how do you apportion time to content distribution?
"Distribution should outweigh the amount of time you spent to create something. If you spent two hours creating content, then, you should take about twenty hours to distribute."

Make sure your content is at their door when they need it. No, they do not have to be knocking on the doors before they find your content.
Lesson 4: 'Platform-piecemeal' your content ideas
The form of produced content is not final. Just as humans, content is a constant work-in-progress, always malleable, changing, to suit the taste of the platform it serves. You can use the same story on different social media spaces in various formats—blog post, LinkedIn post, Twitter thread, a video, a podcast, a poll, and more.
What should you do?
"Send a tweet. Write a Twitter thread. Two days later, RT that thread. Take an entire Twitter thread, rewrite the intro and throw in three hashtags that will be relevant to the LinkedIn audience. Then, you can share that same content on Facebook in a way that connects with your audience there."
Of course, the structure and tone of the post for these different spaces will be different. This teaches us that content is not 'done and dusted,' it can be reheated and served hot to a new audience that values it as new. Even that is a fine art that you have to master…
And the mastery of that art involves understanding the different audiences on various social media spaces, the tools of the trade of each space…and shape-shifting your content accordingly.
Beyond ideas around content marketing, we also spoke about the future of content marketing. Yes.
Lesson 5: Distribute forever
Yup, literally. Once you press publish, it goes into distribution. And that is when the journey of the content begins. And no, you cannot over-distribute if you are sharing the content with the right audiences.
"You can only over-distribute in the wrong channels…if it doesn't resonate with the audience. You have to realise that when you share something today, you probably won't reach everyone in that subculture you want to reach; when you reach a 100 percent of the people that you wanted to reach, then, it is over-distribution. New people are being born, entering an industry…"
Lesson 6: Measure!
So, you have done everything right—created content, distributed to the right audience—how do you know you are hitting the right notes? While what you consider a goal may also differ based on a distribution platform, it is always good to measure your content marketing goal against what you have achieved rather than mere content circulation stats…
"More than everything, any single piece of content you create should have a goal. What is the goal you are trying to achieve? The likes, shares are great, those are nice things…However, when people come and say 'I read this piece on your website, can you do this for us? That is when we know that we have succeeded. That is when we know that it resonates with the audience. Traffic doesn't matter that much but when someone comes and says here is my credit card, let us work together…"
Lesson 7: Where do you fit in the modern content marketing team?
The world is evolving, and the world of content marketing is not left behind. New roles are emerging. New skills are being designed. Ross thinks that three positions will be critical in the future: content creator, content distributor, and content optimizer. Who are they? What do they do?
"A creator is the person who creates the content. The distributor has channel expertise. The optimiser has the ability to understand SEO, setting up landing pages, etc…These three roles need to have the mindset of the strategist moving forward. You need to have some strategies ingrained in you. It is not enough to be a good copywriter, you may not be able to write pieces that resonates with audiences."
So which one are you? Which one are you working hard to become?
Are you a content marketer? Do you agree with Ross? Do you have some tips on creating effective #content marketing strategies today? What are your thoughts on future content marketing roles? 
This article was first published on 11/3/21 on LinkedIn by Temitayo Olofinlua.